Procedure
HM7-1(80 mg, 339.39µmol, 1.0 equiv.), potassium hydroxide (66.65mg, 1.19mmol, 3.5 equiv.) and 18-crown-6 (6.28mg, 23.76µmol, 0.07 equiv.) were stirred in toluene (5 mL) and AEW alcohol (59.04mg, 373.33µmol, 1.1 equiv.) was added and the reaction mixture stirred at rt for 30 mins.

Water (20 mL) was added and the mixture was extracted with EtOAc (3 x 40 mL). Combined organic layers were washed with water (20 mL), brine (20 mL), dried (MgSO4) filtered and evaporated then purified by flash column chromatography using the Biotage IsoleraTM
Log
25th Aug
The reaction started at 4:00pm and left under room temperature overnight.
26th Aug
TLC was performed (75% EtOAc in petroleum) showing that the reaction has yet gone completion. Warm up.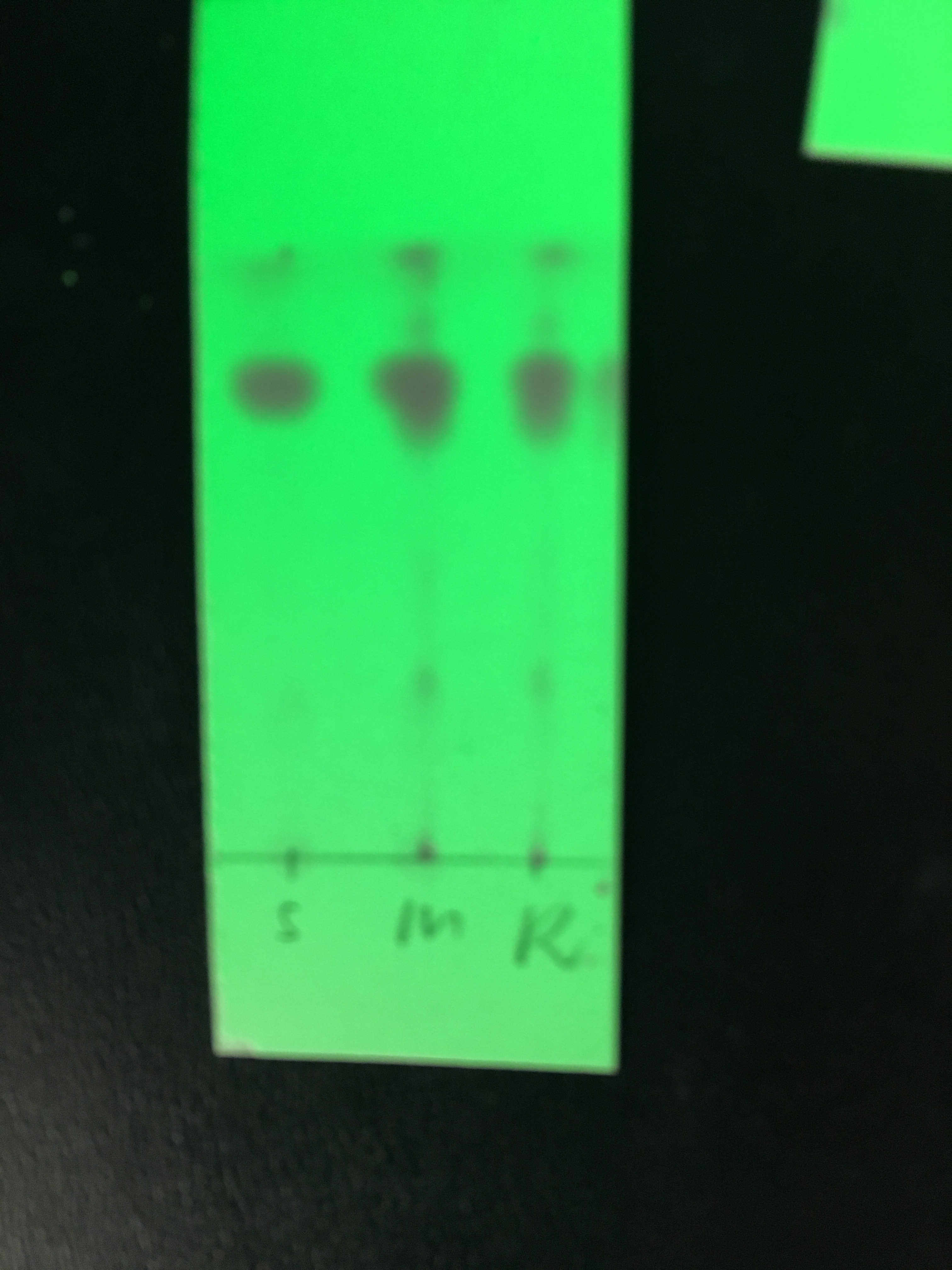 HIRAC
String
from
InChI=1S/C12H14ClN3/c13-9-5-4-6-10-11(9)12(15-14-10)16-7-2-1-3-8-16/h4-6,11H,1-3,7-8H2
and
InChI=1S/C8H8F2O/c9-7-2-1-6(3-4-11)5-8(7)10/h1-2,5,11H,3-4H2
to
InChI=1S/C20H21F2N3O/c21-15-8-7-14(13-16(15)22)9-12-26-18-6-4-5-17-19(18)20(24-23-17)25-10-2-1-3-11-25/h4-8,13,19H,1-3,9-12H2
Attached Files
HM 8-1.png
HM 8-1.docx
IMG_2962.JPG
Minor problem: The IUPAC name given is not parsable by chemicalize or OPSIN
Any luck on producing this stuff tho?