Attached is the first OSM Newsletter detailing recent progress and what's currently needed. Please distribute to those you think might be interested.
First Newsletter                            Student Edition of First Newsletter
OSM Newsletter April 2014.pdf
OSM Newsletter April 2014_Student.pdf
Future editions will be written by other members of the consortium - templates will be made available as powerpoint or keynote files with slight preference for keynote where possible. Once completed, the draft should be sent to opensourcemalaria@gmail.com.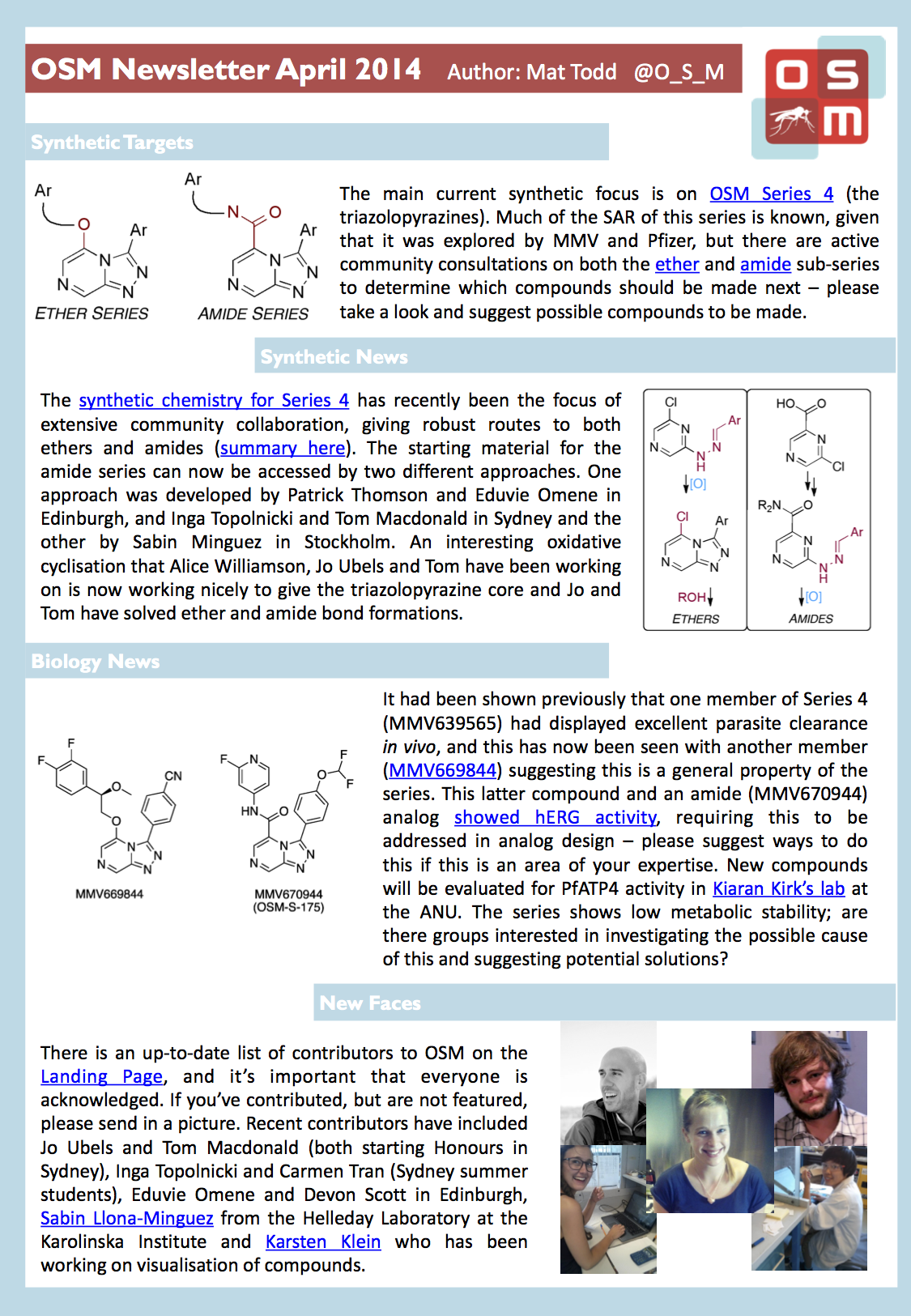 This post is linked by:
Attached Files
OSM Newsletter April 2014.pdf
OSM Newsletter April 2014_Student.pdf
OSM Newsletter April 2014 (1).png