Github Link: https://github.com/OpenSourceMalaria/OSM_To_Do_List/issues/211
Four OSM compounds have been chosen for hERG testing, along with two earlier MMV compounds: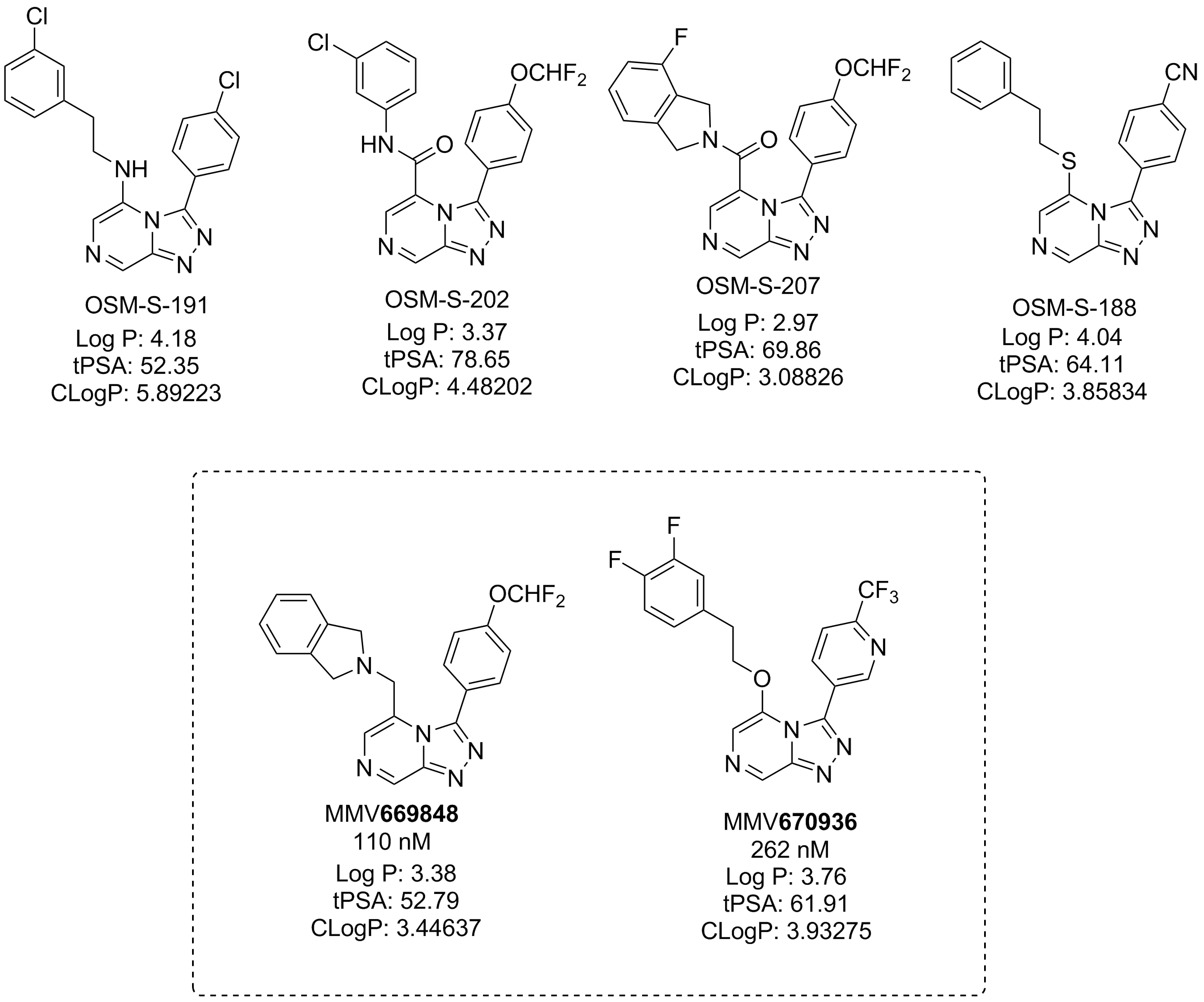 Spreadsheet:
hERG testing spreadsheet.xlsx
Image and .cdx of compounds to be sent:
hERG testing compounds.png
hERG testing compounds.cdx
This post is linked by:
Thirteen Series 4 compounds have been submitted for biological evauation against plasmodium falciparum and TB (awaiting details of TB assay). The compounds are a mixture of ether, thioether, amine and amide linked compounds, along with two key building blocks.
Single Shot Potencies were obtained: Single Shot Potencies for Compounds Submitted to GSK

Additionally, some Series 3 compounds were sent for testing.

Some compounds inherited from at TB project also being performed in the Todd Lab were also sent for evaluation.

Data to be posted later.
Originally authored by Alice
Attached sheet lists all compounds inherited by OSM from MMV at the start of the Series 4 campaign with remaining stock - SMILEs only, no structures - along with potencies. This is an update version of the sheet originally listed in MMV triazolopyrazine data
New data from July 2014:
TP compounds with solid amounts 24-07-2014.xlsx
Now also included is a PDF sheet containing the compound structures, generated by members of the community from the Excel file. 
Structures of Inherited Compounds.pdf
Older data from March 2014:
TP compounds with solid amounts 14_3_14.xlsx
(these files uploaded by Mat)