A set of 12 compounds were sent to Syngene for evaluation against blood stage asexual NF54 strain of Plasmodium falciparum.
Samples sent for in vitro efficacy evaluation against Plasmodium falciparum asexual blood stage
Data were received (via the ScienceCloud portal at MMV) on October 10th. Data for one compound was missing, and subsequently received on Oct 23rd. Data:

Observations:

1. CF3 tolerated as a replacement for CHF2 in northeast, which may make synthesis simpler. Impact of using Me looks to be to reduce potency.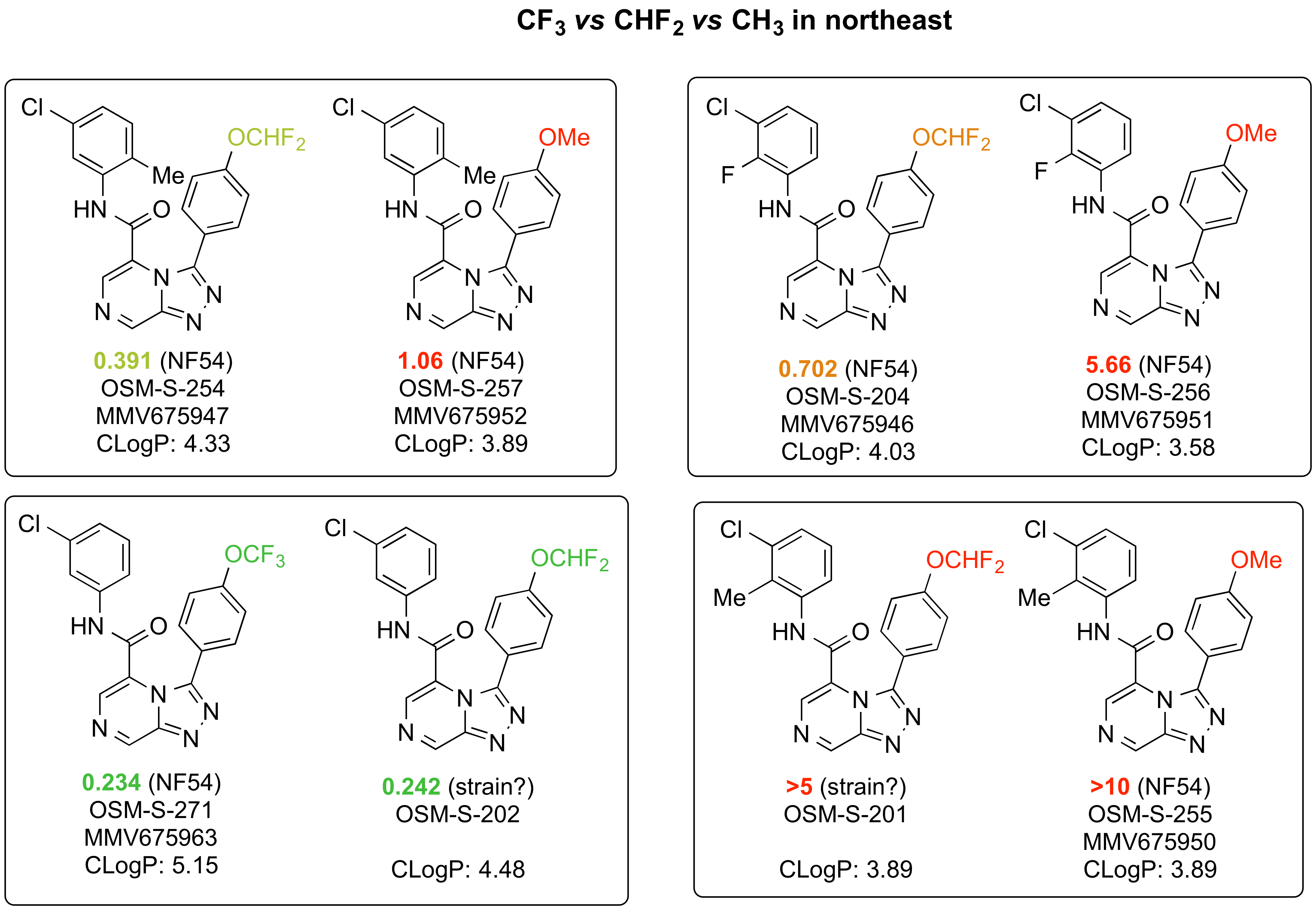 (Note - need analysis along similar lines for impact of Cl and CN)

2. High sensitivity to changes in northwest ring. Compare MMV675951 and MMV675950
3. Pyridyl is a bad substitution. Compare MMV675963 with MMV675961, MMV675962. Also compare MMV675949 with OSM-S-189.

4. Benzylic in northwest not bad, but deleterious compared to phenethyl (MMV639565, 38 nM).
This post originally authored by Mat Todd
This post is linked by:
Attached Files
Syngene Sep 2014 with Data.cdxml
Syngene Sep 2014 with Data.png
CH3 vs CHF2 vs CF3.cdxml
CH3 vs CHF2 vs CF3.png