Mnr:
MNR61-70
See
- Synthesis on JRC13-4
- Synthesis on JRC17-2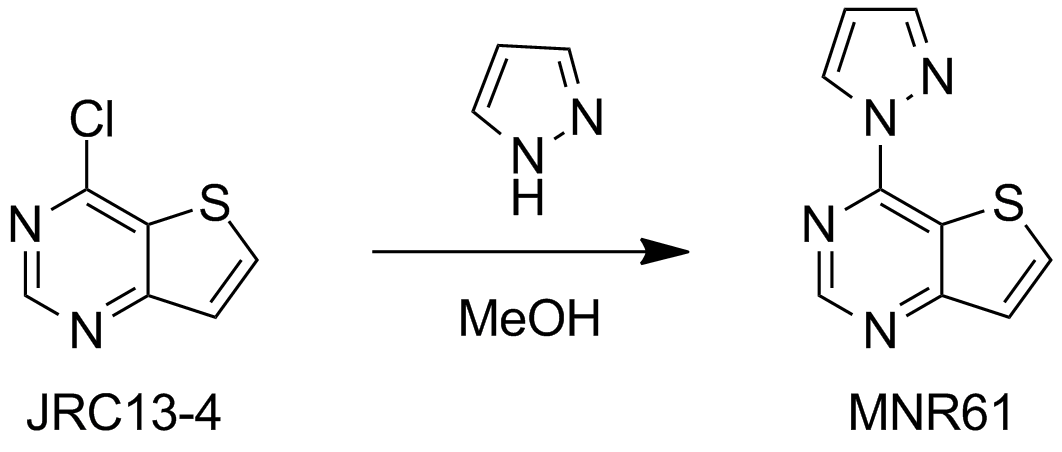 Hazard AssessmentProcedure
reaction on at 1600pm 21/11/12
JRC13-4 (0.1 g, 0.586 mmol) was dissolved in methanol (7 mL) and stirred at rt. To the stirring solution was added pyraozole (0.06 g, 0.88 mmol). The resultant solution was stirred at rt for XX hours.
The reaction was then concentrated and extract xtracted with EtOAc (10 mL), washed with water (2 x 10 mL), organic dried over MgSO4 to yield a XXX