Scale up for more material.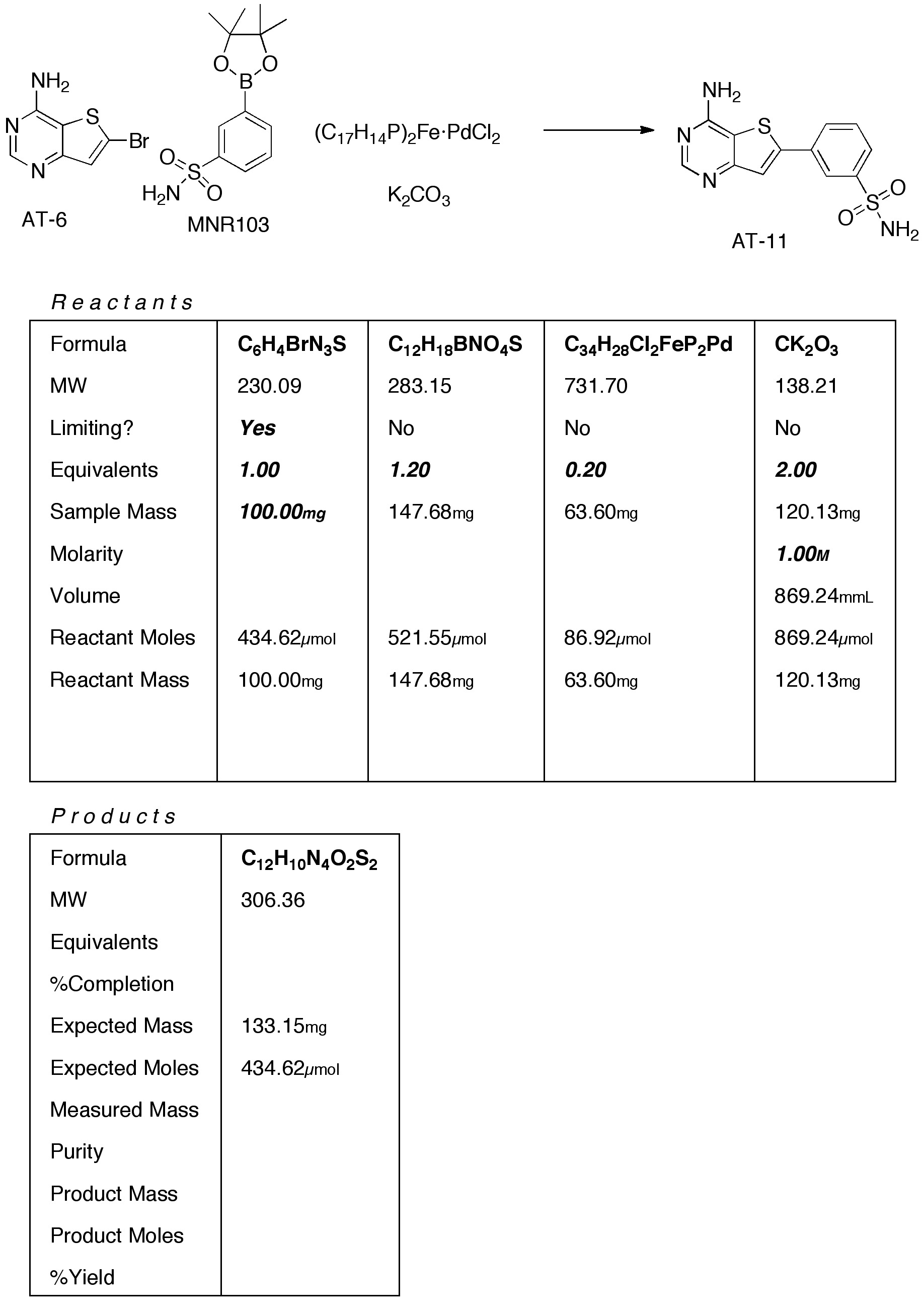 To a degassed solution of isopropanol (10 mL) and potassium carbonate (1 M, 0.870 mL, 0.870 mmol, 2.0 equiv.) was added AT-6 (0.100 g, 0.43 mmol, 1.0 equiv.), 3-sulfamoylphenyl boronic acid pinacol ester (0.148 mg, 0.52 mmol, 1.2 equiv.) and PdCl2dppf (0.064 g, 0.087 mmol, 0.2 equiv.) and the reaction mixture heated to 90 C in a microwave reactor (200 W) and stirred for 1 h.
Reaction incomplete after 1 h. Heated to 90 C under the same conditions again. 
Reaction mixture diluted with methanol (50 mL), filtered through Celite and concentrated under reduced pressure. The residue was purified by flash column chromatography (90:9:1 dichloromethane:methanol:ammonia) to give the product as a brown solid (0.077 g, 50%).
NMR
AT-11-4-1H-DMSOMeOD.pdf
1H NMR in MeOD/DMSO-d6.
HIRAC
AT-Suzuki.pdf
Attached Files
AT-Suzuki.pdf
AT-11-4.jpg
AT-11-4-1H-DMSOMeOD.pdf