Posted on behalf of Paul Willis
One member of the triazolopyrazines (Series 4) (MMV639565) had previously been evaluated in vivo and shown rapid parasite clearance. Data shown here.
Another member of the series (MMV669844) has now been tested in a snapshot (one dose level of 4 x 50 mg/Kg) efficacy SCID study at Swiss TPH. The compound had excellent efficacy as shown in the attached report (>99.9% inhibition of parasitimia) showing this appears a general property of the series.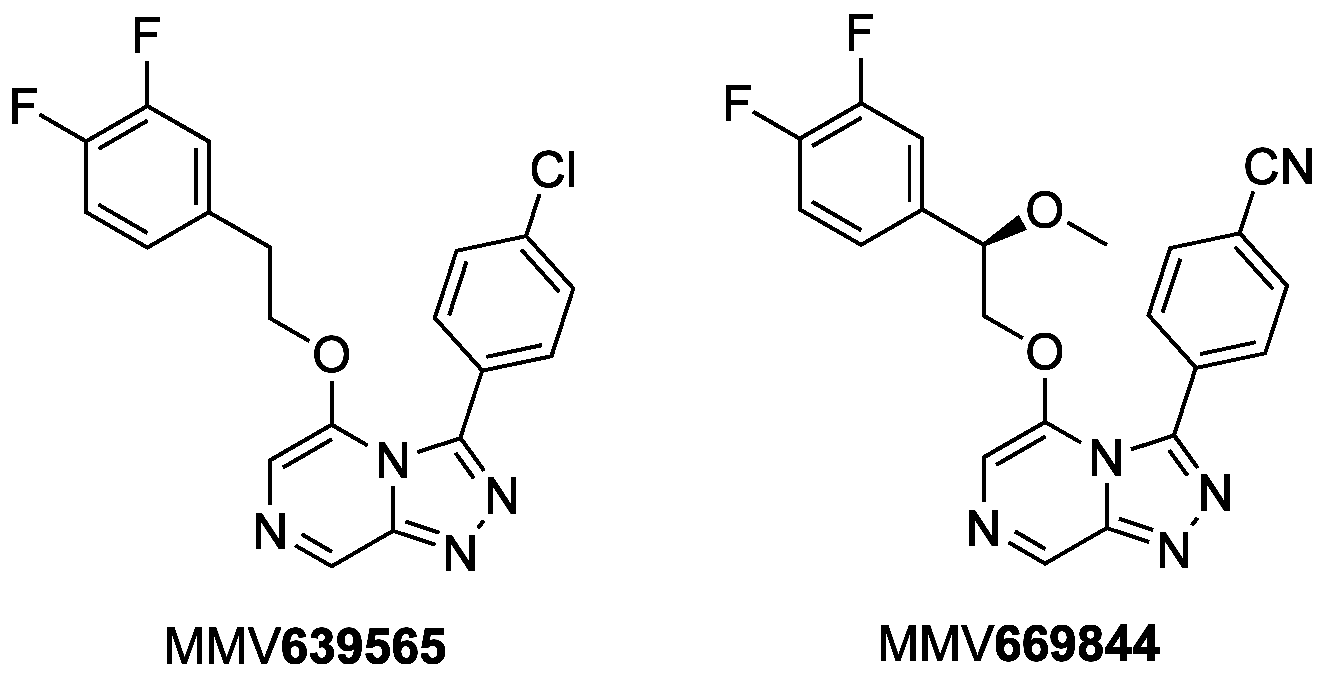 MMV669844_SCID.pdf
Attached Files
MMV669844 and MMV639565.cdx
MMV669844 and MMV639565.png
MMV669844_SCID.pdf